Manitoba Keewatinowi Okimakanak's (MKO) Ready, Set, Spring Event was a huge success with all the students, friends, families, and allies in the City of Thompson. There were so many fun-filled activities that brought everyone out to enjoy in the festivities!
MKO sponsored the Ma-Mow-We-Tak Friendship Centre to host a series of activities for everyone; they also had a tremendous turnout with their cool, fun events. A huge thank you to the Executive Director Dee Chaboyer and to her amazing staff.
MKO also sponsored the Mall of The Arts to showcase the artistic talents of everyone who showed up at the City Centre Mall. A huge shout out to Andria Stephens, Director of Mall of The Arts and her team.
So much laughter and happiness was shared by all!
MKO acknowledges and thanks the Student Leaders who oversaw the activities. Your presence and willingness to be involved in this huge event was amazing. MKO is thankful to see our youth participate in leadership roles. You all did such a great job as Student Leaders!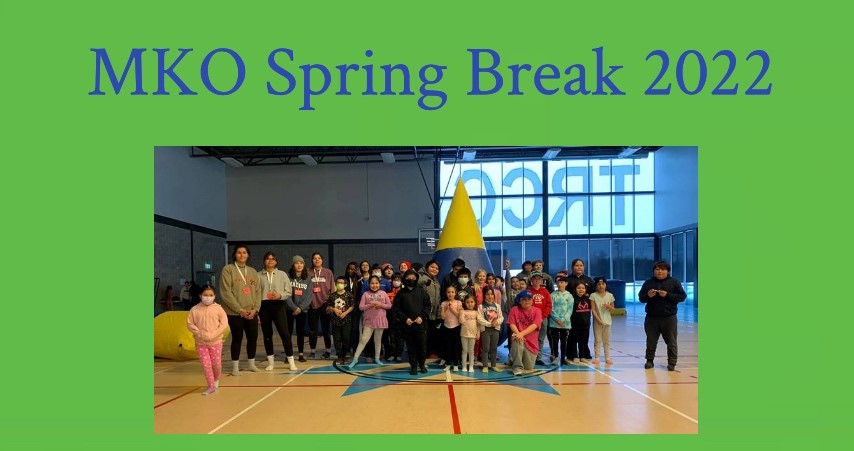 MKO recognizes:
Deanna Merasty
Joshua Paupanekis
Maurina Veuillot
Dylan Rose
Lillian Paupanekis Robinson
Essance Bonner
Keira Sauve
Madison Paupanekis
Kayleigh Pagee
Aaron Brown
Celina Moose
Megan Atiask
Shelley Ouskan
Trent Dantouze
Darasimi Oluboye
The MKO Urban Initiative Team were in charge of coordinating this huge event in its entirety. By using their valued teamwork skillset, the week was a huge success.
MKO thanks you for all the extra hard work you have out into the Ready, Set, Spring Event for the people of Thompson, Manitoba!