"Well if they freed me from this prison
If that railroad train was mine
I bet I'd move it on a little farther down the line
Far from Stony Mountain, that's where I want to stay
And I'd let that lonesome whistle blow my blues away."

~Grand Chief Garrison Settee and his band adapted the late Johnny's Cash's "Folsom Prison" song today at a celebration for National Indigenous Peoples Day.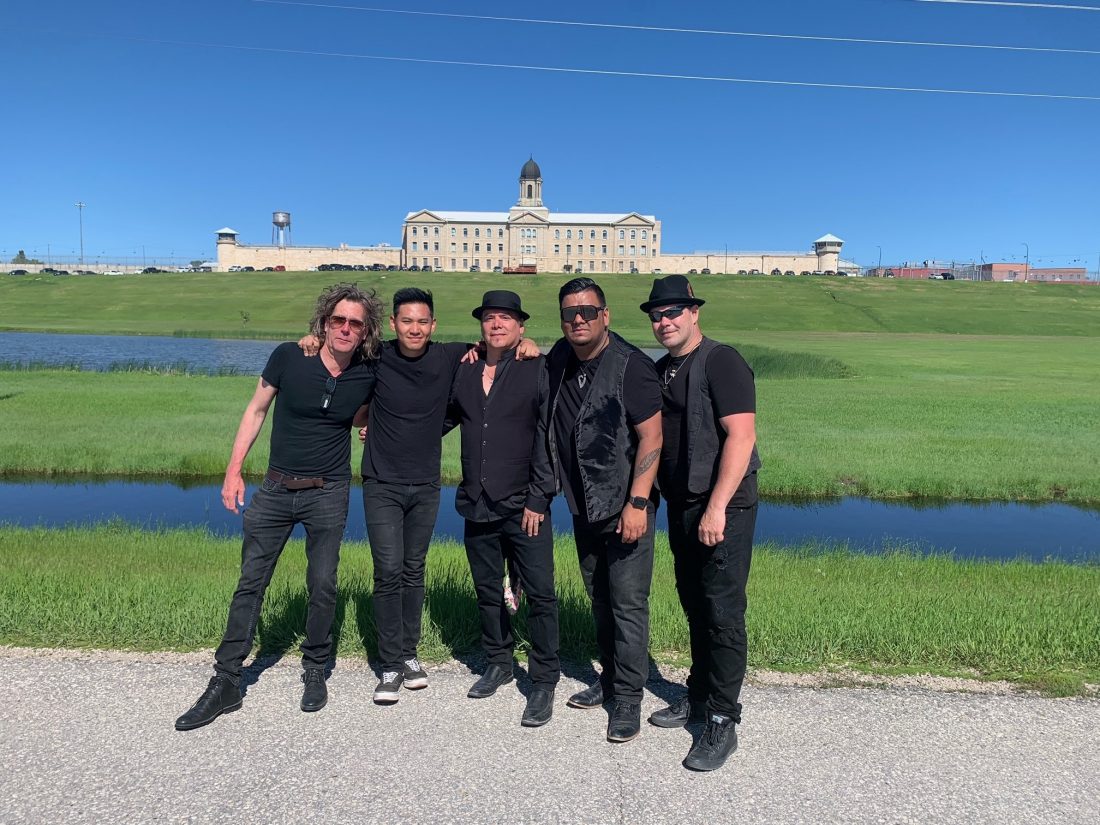 Grand Chief Settee thanks Leroy Constant, Kevin Cockle, Darin Anderson, and Cam Cordoviz for joining him to play two sets at an outdoor concert for 170 men who are incarcerated at the Stony Mountain penitentiary, the oldest federal prison in Canada.
He sends gratitude to the warden and many staff members, including Elders and spiritual advisors, who helped prepare for and who supported the celebration. He also thanks Elder Mike Pierre along with Josh Crabb and Les Leschasin from CTV News for joining him on this special day. CTV's story about the event will air on Tuesday, June 21, 2022.
"It was a beautiful, sunny day for people to relax and enjoy music, prayers, a BBQ, and pow wow demonstrations. I recognize Veronica Clarke at Stony Mountain for her hard work on this event along with the many women who took care of preparing and serving the feast. I also thank MKO staff members Edwin Wood for liaising with correctional staff along with Mark Sweeny and Melanie Ferris for joining us at the celebration," shared Grand Chief Settee.
Many men stopped by to say hello and share a bit about their thoughts on the day. It has been three years since they had such a celebration.
One non-Indigenous man expressed he was grateful to have the opportunity to learn more about Indigenous cultures and felt he was exposed to people who showed they cared about him as a person today.
Grand Chief Settee has an ongoing interest in learning about justice as well as the incarceration, healing, and rehabilitation of MKO citizens. He looks forward to continuing to learn more about correctional services and using his voice to advocate for MKO citizens involved within this system.