February 12, 2021
Grand Chief Garrison Settee had the honour of visiting the Misipawistik Cree Nation this week.
He shares: "Ekosani to the Chief and Council for inviting us to visit your community. I was honoured to visit and learn more about the challenges you are facing due to the COVID-19 pandemic. It was wonderful to meet your pandemic team as well as your safety officers. I thank you all for your commitment, dedication, and sacrifice to your nation. You are our warriors and our heroes. Misipawistik is the gateway to the North. You are the first line of defense in protecting all our nations. We honour and stand with you."
During his visit, the Grand Chief met with a number of community members, including Chief Heidi Cook and councillors
Yvonne Ballantyne and Tyler Lavallee. He had the honour of conducting a smudging ceremony and had the opportunity to learn more about the essential work of the safety officers and pandemic team members.
The safety officers are dedicated to protecting their citizens and nation. They are working extended hours with no relief. They endure mental and emotional stress that impacts their overall wellness. Unfortunately, these safety officers have limited access to personal protective gear and communication equipment.
The Grand Chief stands with these essential workers and his office will continue to advocate for further support for the safety officers, including increased access to equipment to help them maintain their own personal safety.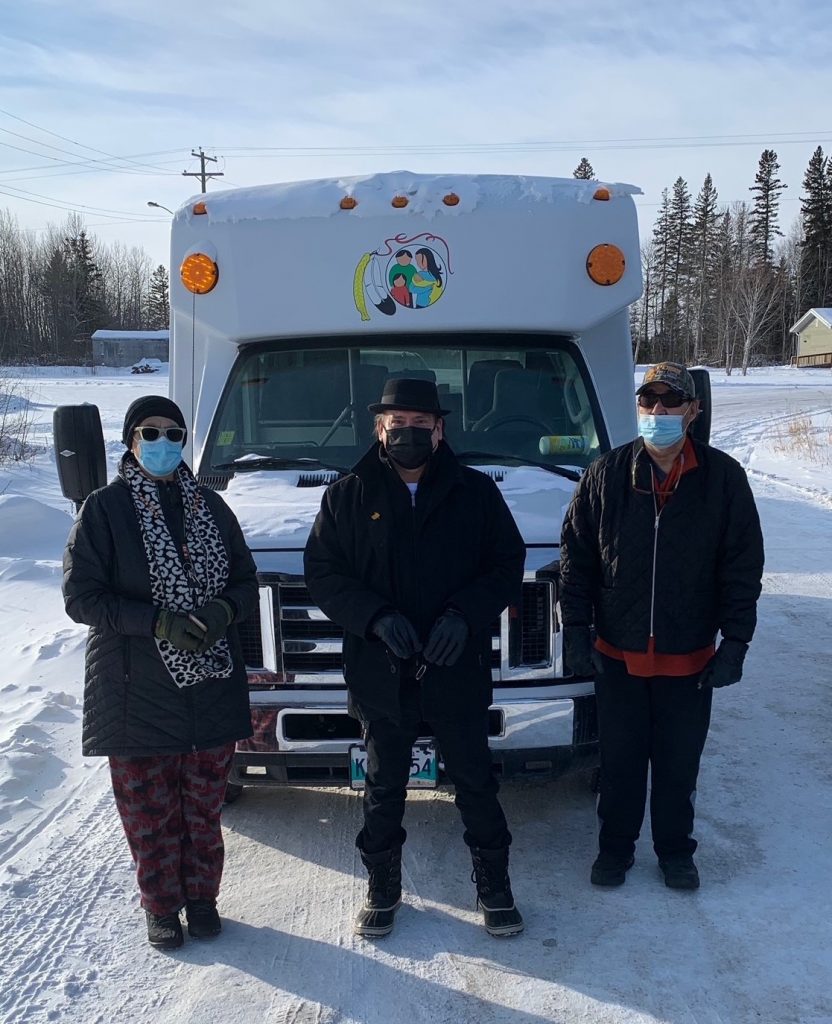 Members of the pandemic team expressed similar concerns. They need more support during the COVID-19 outbreak in order to combat the spread of the virus.
Grand Chief Settee expresses his appreciation and admiration for the leadership of Chief Cook as well as her team's effort in dealing with a recent outbreak of COVID-19—they did an excellent job of managing this situation. He also commends the community members who followed public health measures to mitigate the spread of the virus.
Grand Chief is thankful for the invitation to visit the community and see firsthand some of the challenges and strengths in the First Nation. He thanks everyone for welcoming him and commits to providing ongoing advocacy in support of the Misipawistik Cree Nation.